Sydney's #1 Used Commercial
Ute & Van Online Superstore
With up to 500 utes and vans in stock now at Sydney's Cheapest Cars, it's no wonder that we are Sydney's #1 used commercial vehicle superstore.
Sydney's Cheapest Cars has aAustralia's largest selection of utes and vans online. And great car finance means that buying your next commercial vehicle is simple.
100,000 vehicles
sold and counting
At Sydney's Cheapest Cars, our vehicles are of sound quality. And the people of Australia know it too.
Sydney's Cheapest Cars belongs to a large national auto sales group, who have in total sold over 100,000 vehicles all over Australia.
Many of these vehicles now belong to a number of delighted customers from metro Sydney and country New South Wales.
Delivery options
to suit you
Our Australian head quarters is a massive site located in Melbourne. This is where all vehicles sold online are dispatched daily.
It's also a thriving dealership that's open to the public, so if you're up for a road trip, you can arrange to visit us in person with our fly-in drive home package. We pay for your trip to Melbourne and you drive home in your new vehicle.
At any time we will have up to 500 recent model used utes and vans for sale delivered to Sydney in just 3-4 days on average. We can also arrange door-to-door delivery for your convenience.
Choose from a range of well-known and trusted car brands including Holden, Ford, Toyota, Kia, Honda, Volkswagen, Mitsubishi, Hyundai, and Nissan, just to name a few.
Prices that
can't be beaten
As a nationally recognised car sales group, Sydney's Cheapest Cars is to able purchase quality vehicles in much bigger volumes than almost any other auto groups in Australia.
And because Sydney's Cheapest Cars is online, we don't have the usual traditional business fixed costs of a showroom and sales staff.
Our competitors often find it difficult to match our cheap prices – without compromising on their quality of service.
Tried and
tested
Sydney's Cheapest Cars tests all of our vehicles for structural damage before listing them online.
Service histories are evaluated and our certified mechanics team do thorough checks of the quality of the car before it is placed online for sale.
Purchasing from
Sydney's Cheapest Cars
Sydney's Cheapest Cars is open for business Monday to Friday.See something you like on the site? Call us to discuss your options. Our friendly team will make buying your next car a drive in the park.
We always encourage our customers to shop around locally in New South Wales. We're sure that that when it comes down to choosing quality vehicles, great service, and low prices, Sydney's Cheapest Cars will have the right choice.
View our online vehicle stock portal now.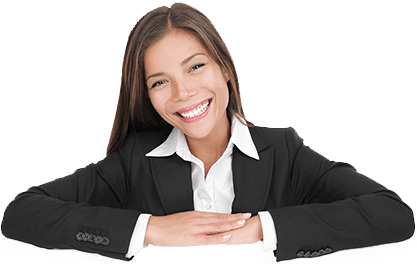 Delivery
$400.00
Delivery to Sydney
*Price quoted is for a standard ute. Kindly contact our sales team for other requirements. Once finalised and shipped, your car should be delivered in approximately 3-4 working days. Please note that areas 40kms outside the city will also need to be quoted individually. This delivery price includes GST.